I have a lot of time and respect for @JayRayner1 both as a balanced & knowledgeable columnist and tv & radio celebrity. However, like many celebs, I believe that sometimes he forgets that there exists a world outside our capital.
I refer to his article in the Sunday Guardian where he painted a rather miserable picture of our Farm Shops and Farmer's Markets – "narcissistic ,spending ludicrous sums of money, self righteous".
In London this may be true in some cases. As elitist farmer's markets, your Daylesford Organic et al, do tend to rely on the city snob factor to fund them resulting in inflated prices. However it isn't like that across Britain and, I'm reliably informed, the whole of London.
Shopping in a modern British farmers' market is exactly the same kind of narcissistic act, only it comes with a greasy veneer of self-righteousness.
– Jay Rayner
Farm shops, markets and direct farm gate sales in the U.K total approximately £2.5 billion per annum (source Farm & Markets Retail Association). Not all of that hard earned money is from theyuppy London fraternity. Indeed the large majority cannot afford to be elitist and expensive as theysimply would not survive, as some in these financially suffocated times, have found to their cost.
In our own case we attract over 2,500 customers a week from Lords to dustmen. They're searching for good quality, locally produced, seasonal fare at competitive prices and will not, and in some cases, cannot, pay over the odds for the prestige factor. The fact is, that many modern upto date Farm Shops, Markets and direct sellers are highly competitive even compared to inferior Supermarket equivalents.

Our butchery counter (and many others like it) for instance is stacked with free range, local &traditionally reared animals and in is many cases 25 – 50% less expensive than Waitrose. Our Free Range Pork from nearby @blythburghpork has been known to be up to half the price of some leading supermarkets and I would suggest twice the quality.
Our truly free range chickens from a family small holding in Norfolk cost £8 – £12, even cheaper direct from them at Farmer's markets. Not £17 as Mr Rayner quoted in London for a bird no better in quality than a Waitrose Special.
Fenland potatoes, carrots & parsnips have also been known to be up to half the price of many Supermarkets.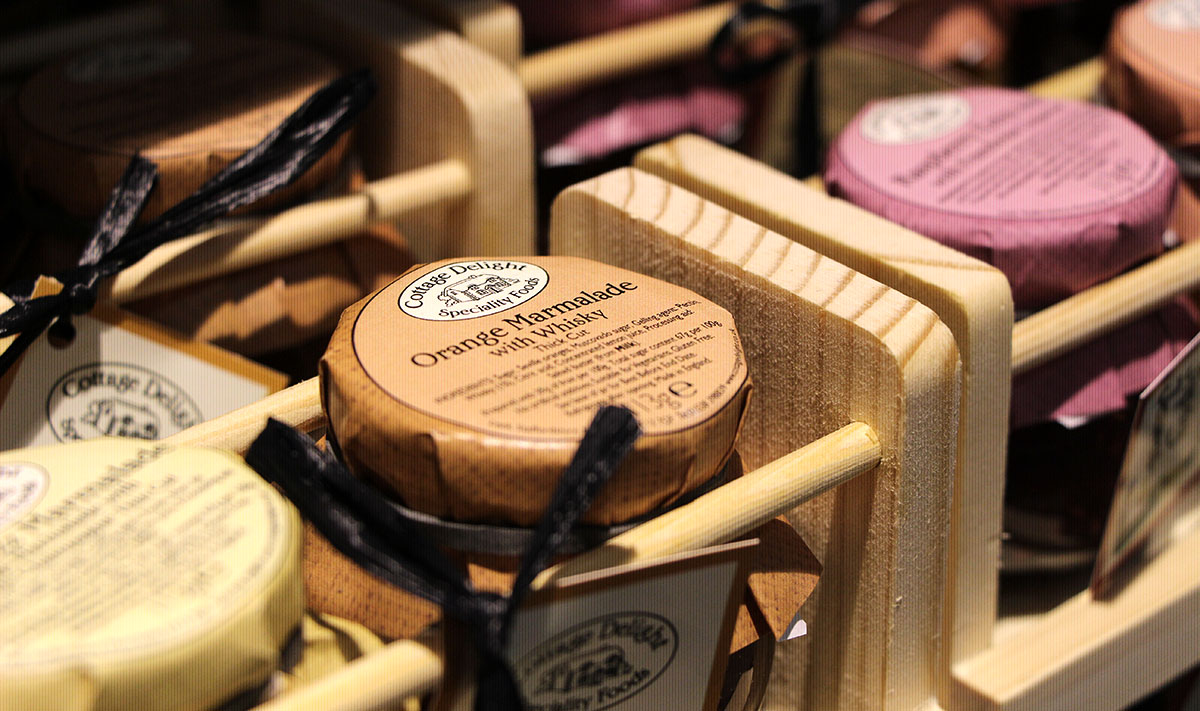 It is true in some cases that "you get what you pay for". For instance our locally handmade jams up to £1 more expensive than a pot of Robertsons – but then how can you compare them?
The supply and purchasing to farm shops, delicatessens and butchers is now fiercely competitive. Producers, no matter how good their product is, have to accurately calculate costs and margins to the nearest penny in order to win the orders. The real problem farm shops, markets & direct farm gate sales face is getting the above factual message across to the wider public combined with getting them out of their brain washed habit of always using a supermarket.
So if you do use your farm shop, markets and direct farm gate sales you will make a difference as what you are maintaining is your right to choose. Without them there will be no choice. So come on Jay, come on a little tour with me outside London and I'll show you the true picture!