20 years ago my father (a dairy farmer in the Forest of Dean) was among some of the first to try and produce a new phenomenon called Rosé Veal. I remember the virtually valueless Holstein Friesian males and Hereford female calves running happily round the cattle barns, in ocean deep straw drinking as much milk and eating as much fresh straw as they wanted. Unfortunately it was never successful as continuity of sales of Rosé Veal weren't sufficient to make it cost efficient.

In recent weeks following a feature on the ever popular BBC Countryfile Programme, Rosé Veal has hit the headlines and demand has rocketed. "The response since the Countryfile programme has been unbelievable" Neil from @heavesfarmveal in Cumbria said.
So why has it taken 20 years to bring Rosé Veal to the limelight? Undoubtedly it was and still is battling against the old stigma of production methods of White Veal, but also as with much of the excellent food we produce in this country has suffered from crap marketing. Irish beef, New Zealand lamb, Scottish Aberdeen Angus, Danish Bacon, Bernard Matthew bloody Polish turkeys. They all have brilliant marketing campaigns which almost make the consumer think there's no alternative.
So what are the true differences between Rosé Veal and the traditional Dutch/French "White Veal"? The biggest difference is production method. Traditional White Veal is raised in wooden pens with slats with very little light and are fed only on milk, a combination of which produces white meat. Rosé veal is produced in open "light" barns with a supplement of straw and cereals added to the calves diet.  So from a welfare perspective  ethically it's a no brainer.
Traditional White Veal was white because the animals were only fed milk. This stopped the calves' stomach from developing naturally and meant calves were starved of many nutrients and became anaemic.
– @heavesfarmveal
This view seems to be shared by the RSPCA and Compassion In World Farming (CIWF) who approve of Rosé Veal.
The next difference is taste. I think it's clear from my own taste tests and the views of many chefs that White Veal is more delicate, Rosé Veal has a beefier flavour, but is still tender with miniscule amounts of fat. To be honest I liked both for their subtle differences although felt the White Veal needed more flavour enhancing accompanying ingredients.
I did ask @raymondblanc for his views however he never came back. To be honest it was an ass of a question to ask him because if said he preferred the French White Veal, UK animal lovers would have lambasted him, and if he'd said he preferred the Rosé Veal he would have been hung from the Arc De Triomphe by his fellow Frenchmen. However, Michelin Star chef Russell Brown who featured on the Countryfile programme said to me, "It's a brilliant product — English Rose Veal Rump has been one of my signature dishes for several years. Amazing offal too!". Former Masterchef winner @matkiwi, owner of the Wild Garlic Restaurant in Dorset said, "I would only ever serve Rosé Veal, morally and for flavour.". Other leading Chef @granthawthorne was slightly more balanced saying, "Milk fed veal is more delicate. Rosé veal is more meaty. Both excellent in my opinion.".
So my conclusions, I think in France & Holland White Veal still has a place. I'm not going to be sanctimonious and say it should be outlawed, the same as I won't tell people to stop hunting foxes on horses even though I have no desire to do so myself. However in our modern UK world I believe with the correct marketing (which @heavesfarmveal definitely demonstrate) Rosé Veal truly has enormous potential. Research continues on the nutritional and health benefits of Rosé Veal against other meat alternatives however the leanness of it to me only leads to one answer.
I also believe the Welfare of Animals is paramount and therefore Rose veal ticks this box on so many counts.
However Neil from @heavesfarmveal knows there are challenges ahead:
Education & perception is still a hurdle to cross. Even some of those that understand the ethics & issues around eating Rosé Veal calves still don't like the idea of eating "baby cows". However at 8 months old, the animals are actually two thirds fully grown. And at 8 months old they are still older than most lambs, chicken & pork people buy.
– @heavesfarmveal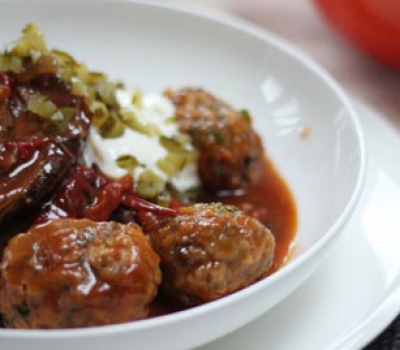 Personally I think Rosé Veal is a potential superstar in the making and you'll be able to find it at La Hogue very soon!